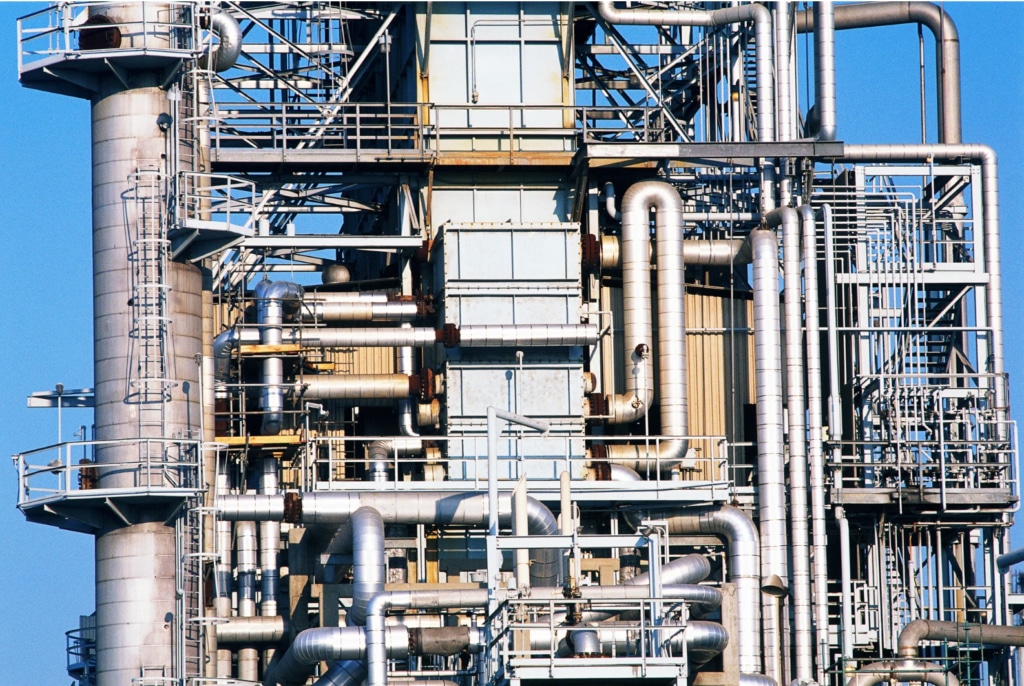 Wi-Fi HaLow (IEEE 802.11ah) is a new wireless standard that will truly enable the Industrial Internet of Things (IIoT) on plants, in production or warehouses. With Wi-Fi HaLow thousands of battery-powered sensors & actuators can be securely connected to a single Access Point (AP). It is designed to be the long range, low power connection that will transform IoT as we know it.  
Industrial businesses have been utilizing Internet of Things technologies for many years. The application of IoT technology to industry enables improvements in productivity leading to higher quality of goods and processed materials. Increasing the density of sensors or controls interacting with analysis tools provides more feedback, and enhanced predictability for the plant. Monitoring the health and efficiency of capital equipment improves management of these assets. However, the deployment of IoT technology in industry has been restricted by the practical and financial limitations of the connectivity technology available today. That is about to change. Wi-Fi HaLow's unique combination of secure, long reach, low power and high wireless connectivity increases the number of process automation functions vastly.  
Distributed Control Systems (DCS) and Programmable Logic Controllers (PLC) are typically installed at the edge of a plant – with a hard-wired connection. Instead of a wireless system, a Local Area Network (LAN) connection like the IEEE 802.3 ethernet was used to ensure security and timeliness of data. In limited applications, IEEE 802.11 Wireless LAN solutions have been deployed to connect end-points where line power is available, and distance from the Wi-Fi AP is short – within 100m.

In the absence of the new low-power, long-distance Wi-Fi HaLow, Industrial IoT vendors of wireless solutions have been struggling. Many technologies today are complex mesh networks, deriving from IEEE 802.15.4 radio platforms such as Bluetooth or Zigbee. These solutions were invented as Personal Area Networks (PANs) for body-worn or short-range products like headphones and light bulbs. Attempting to stretch these PAN standards into full Local Area Network (LAN) support has required significant compromises. Mesh networks, built upon these 2.4GHz radio devices often come with incomplete Media Access Control (MAC) architectures and therefore suffer from severe congestion or latencies. These problems occur as node counts and relay hops increase. Technologies like Bluetooth that advertise 32,000 addressable nodes, or Zigbee's touted 65,000 nodes, actually have very low capacity in large mesh environments.

Furthermore, the use of PAN technologies requires additional layers of protocol gateways or hubs are to convert data to L3 packets for connections over the internet.
Wi-Fi HaLow was designed to be IP addressable, high capacity, and long range from the start, which makes it an appropriate wireless LAN technology for Industrial Process and Control functions. Wonder why?
HaLow includes a full MAC capability, higher data bandwidth and stronger authentication/encryption security protocols. On top of that, it reaches longer distances at lower power, and offers L3 capability out of the box. The standard supports 8,191 nodes per Access Point, with a star network topology which guarantees low network congestion and low latency. Wi-Fi HaLow by Morse Micro achieves this by focussing on four aspects – distance, power, spectral efficiency, and security. To provide more detail, each of these features will be explored separately.
THE RIGHT ARCHITECTURE
Distance and Power:
IEEE 802.11ah, or Wi-Fi HaLow, was purposefully designed to address use cases which traditional Wi-Fi has missed. The lower sub-GHz frequencies and narrower band RF channels of HaLow provide 10x the reach of 2.4GHz Wi-Fi – at the same transmitter power levels. A HaLow AP can cover 100x the area, and 1000x the volume of traditional Wi-Fi APs. It also allows for ultra-low-power modes, so that battery-operated solutions can run on a coin cell for many years. If paired with thermal or vibration energy harvesting (EH) solutions, sensors can last indefinitely in the field.

This means that gas and fluid meters could be placed in difficult locations where there is no power or nearby PLC. For example, placing a vibration monitor in a dangerous location to listen to a pump bearing can predict maintenance, and improve workers' safety. Reductions in the cost of labor and low power usage quickly offsets the expenses for the sensor technology. With HaLow, manufacturing and processing plants can be designed with more connections that are easier to add, move and change over time.
Noise Immunity in an unlicensed spectrum:
Wi-Fi HaLow operates in the global license-free Industrial Science and Medicine (ISM) radio frequency bands below 1GHz. Available frequency ranges vary around the world; 902MHz to 928MHz is available in the USA, 863MHz to 868MHz for Europe and 775MHz to 787MHz is used in China.
Within the ISM band, Wi-Fi HaLow can use a variety of channel bandwidths; 1MHz, 2MHz, 4MHz, 8MHz, and 16MHz. The principle here is: the narrower the bandwidth, the farther the signals travel.
Data is transmitted in packets spread across multiple sub-channels using OFDM modulation. This enhances the performance in challenging RF environments, especially when there is strong interference from other radio devices. Forward Error Correction (FEC) encoding provides additional protection for recovering packets, ensuring an ultra robust connection. Morse Micro's highly selective filters and extremely linear radio front end provide exceptional receiver performance even in the presence of lage out of channel interferers in dense deployments. This architecture works for all regions worldwide using a single hardware solution.
For a wireless technology to be suitable for Industrial IoT, a robust connection is as important as secure data transmissions.
Security:
Protection of the data packets that control factory operations is of utmost concern. Wi-Fi HaLow products are tested and certified to the new WPA3 standard – complying with highest security guidelines. This provides the basis for the authentication of devices connecting to the AP and strong encryption of data over the airwaves. HaLow is as secure as the latest generation of Wi-Fi. Additionally, Morse Micro adds a unique unclonable fingerprint technology on each chip. With this, a secure boot and signed/encrypted data transfer to trusted platforms in the enterprise or cloud can be supported using a protocol like Transport Layer Security (TLS). Additional Host Applications Processor functionality can service a customers' proprietary solutions.
These functions ensure that hacker exploits are thwarted to protect valuable data or prevent malicious control signals from being inserted into the end device.
Morse Micro subscribes to the notion of continuous vigilance, applying best practice security for IoT throughout the lifecycle of a product. Over-the-Air (OTA) updates of firmware to improve security can be implemented with our HaLow products together with new feature improvements in our microcode, if needed. The benefit? Morse Micro's IoT solution remains secure and always complies with the highest security standard.
Because Wi-Fi HaLow allows for fast firmware updates and has the data rates to do so, it can continuously be updated for security – unlike low data rate technologies.
Large 802.15.4 mesh networks face congestion issues that limit their throughput and therefore hinder the delivery of firmware updates. The same congestion delays the acknowledgements of completed tasks back to the Host. In an industrial environment, where minimal downtime can be tolerated for firmware updates, HaLow has advantages as the faster and more reliable solution for OTA updates and security.
Morse Micro's Wi-Fi HaLow ICs comply with IEEE 802.11ah international standard, offering built-in advantages over proprietary PAN technologies. HaLow will improve Industrial IoT products' low-latency, secure connections to the internet. Unique insight into the plant operations and controls will be provided by a new breed of actuators and sensors enabled by Wi-Fi HaLow ICs from Morse Micro.
Interested in how the Morse Micro MM6108 chip could be applied to your device? Looking for a robust solution for Industrial IoT? Then reach out to the Morse Micro team here.
TALK TO SALES
We'd love to talk about how we can work together.