10倍更远
有效连接距离远于 1公里,覆盖100倍的面积,容纳1,000倍的容量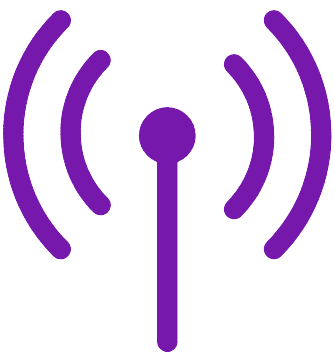 +8,000
单个接入点可服务超过8,000台设备
Morse Micro Unveils Wi-Fi CERTIFIED HaLow Platform
New Wi-Fi HaLow certified solutions will unleash innovation for a host of low-power, long-reach IoT applications, from smart homes and smart cities to industrial markets and everything in between.
Introducing the new purpose-built SoCs for Wi-Fi HaLow connectivity
The IEEE 802.11ah solution that redefines IoT connectivity with fastest 8MHz channel throughput, lowest power consumption and smallest size. Sampling now.
10 reasons why Wi-Fi HaLow will supercharge the IoT
Wi-Fi HaLow offers advantages, including range, data rate, and energy efficiency, over existing wireless technologies. Morse Micro Wi-Fi breakthroughs are taking on some of the world's biggest IoT challenges.
业界最小、集成度最高的单芯片解决方案。在低于1 GHz的免许可RF频段上运行,意味着比任何其他Wi-Fi,都能更好地穿透建筑材料,覆盖范围更广。
来自为数十亿智能手机设计Wi-Fi芯片的团队,为大家带来了IEEE802.11ah Wi-Fi HaLow。全新的Wi-Fi,将解决物联网应用所面临的挑战。
我们是热爱创新的无线通信专家。 我们共同打造世界上功耗最低的 Wi-Fi IC,让数十亿台设备能够安全高效地连接到互联网
The future of Wi-Fi is HaLow 802.11ah
Rather than join the race to develop the next generation of faster and faster chips, we develop innovative Wi-Fi chips that go much farther.
Morse Micro Wins Wi-Fi Startup and Best Wi-Fi IoT Product of the Year
For the second consecutive year, Morse Micro won Best Wi-Fi Startup and Best Wi-Fi IoT Product Awards at the 2021 Wi-Fi NOW Awards.
Morse Micro Takes Home Wi-Fi Startup and Best Wi-Fi IoT Product Awards at 2021 Wi-Fi NOW Awards
Morse Micro Wins 2021 Mobile Breakthrough Award
Morse Micro on AWS: Customer Story | Amazon Web Services.
Building the smart building of the future with WiFi HaLow technology
.
Wi-Fi Alliance lifts HaLow's market odds with certification program
.
Wi-Fi CERTIFIED HaLow Makes Its Debut—and Graduates Its First Reference Design
.
Morse Micro confirms Wi-Fi certification of HaLow chips, modules, reference designs
.
We'd love to talk about how we can work together.