Revolutionising IoT Video Connectivity
Long-range, low-power wireless cameras powered by Wi-Fi HaLow deliver greater security and peace of mind from every angle.
What makes Wi-Fi HaLow the perfect partner for home security systems?
10x reach of normal Wi-Fi, extending more than 1 km from the access point
ULTRA-LOW POWER CONSUMPTION
Great for battery-powered cameras enabling them to run for years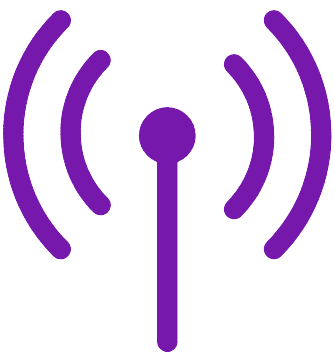 Lower frequencies better penetrate walls and other obstacles
Delivering tens of Mbps throughput to support streaming HD video
Full support of state-of-the-art security protocols including WPA3
A New Picture of Security Cameras – Wi-Fi HaLow for Longer Reach, Lower Power Connections
Research shows that 75% of surveillance failures are attributed to network-related issues, such as poor connections and lost signals. This whitepaper explores the latest trends and technologies in the home security camera market.
According to the U.S. Department of Justice, there are 2.5 million burglaries a year in the United States1. In fact, across the country, a burglary is committed every 15 seconds, and only 13% of reported break-ins are ever solved. In addition to burglaries, where a thief breaks into a house, there are an increasing number of "porch pirates". This term refers to thieves who steal packages that have been left outside a property by delivery personnel (e.g. Amazon deliveries). It is estimated that 260 million parcels4 have been plundered in this way across America.
Security cameras are proven to be an effective way to monitor and protect homes. In fact, homes with such systems installed are 300% safer from break- ins than those without. It should come as no surprise then that an estimated 20% of U.S. homes have security cameras6, and the market for these devices is expected to grow 18% annually through 2030.
Wired Cameras
Transmit their video through a wire to a main hub. They also receive their power from a wire, from either a mains outlet or Power over Ethernet (PoE). These cameras are typically installed by professionals and may use local or cloud storage for video footage, offering clear video and audio signals. However, they require wiring that can be costly to install and cumbersome to hide. This limits where they can be installed and makes them difficult to move. Often it is difficult or impossible to retrofit existing buildings with wired cameras.